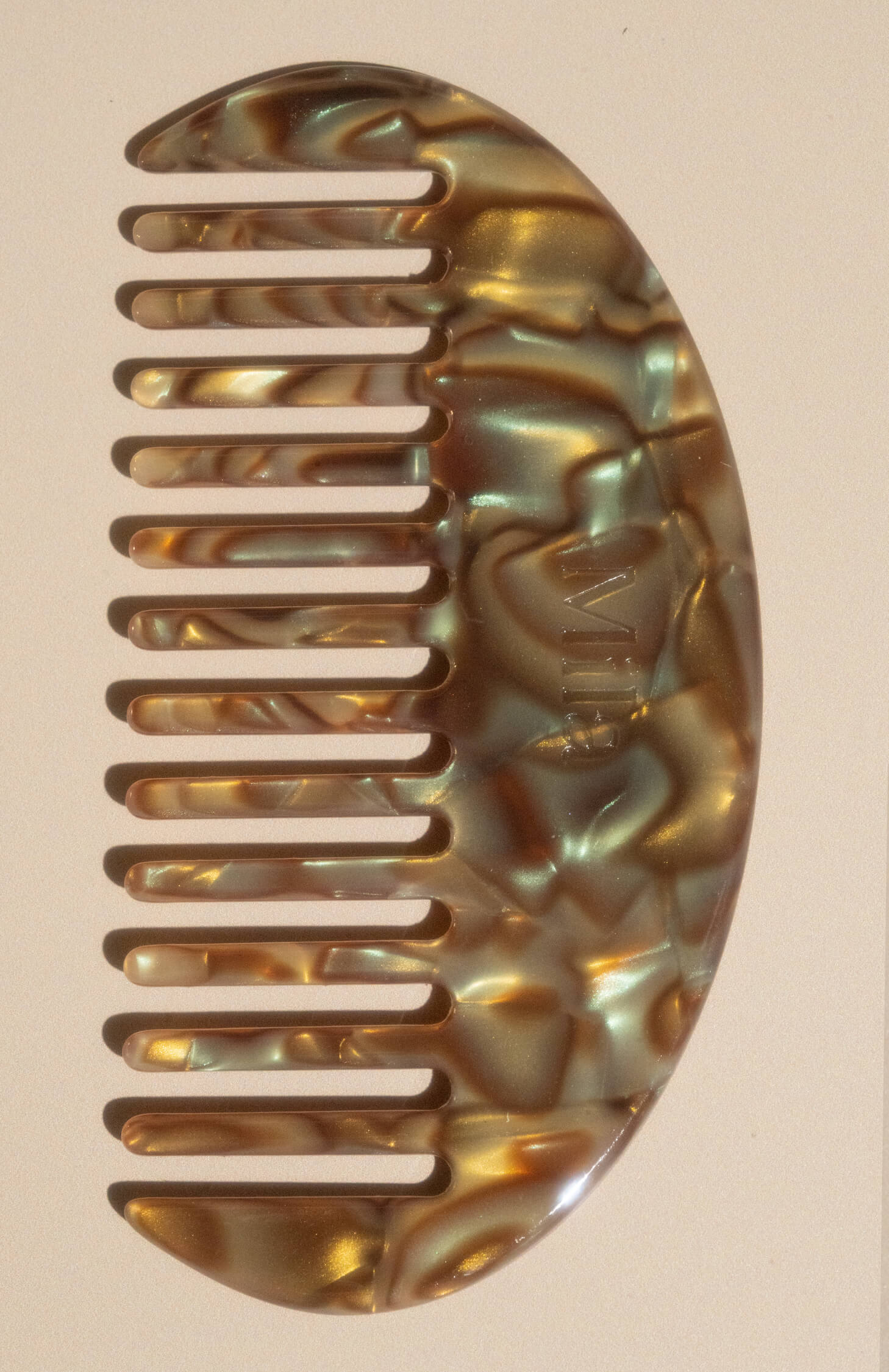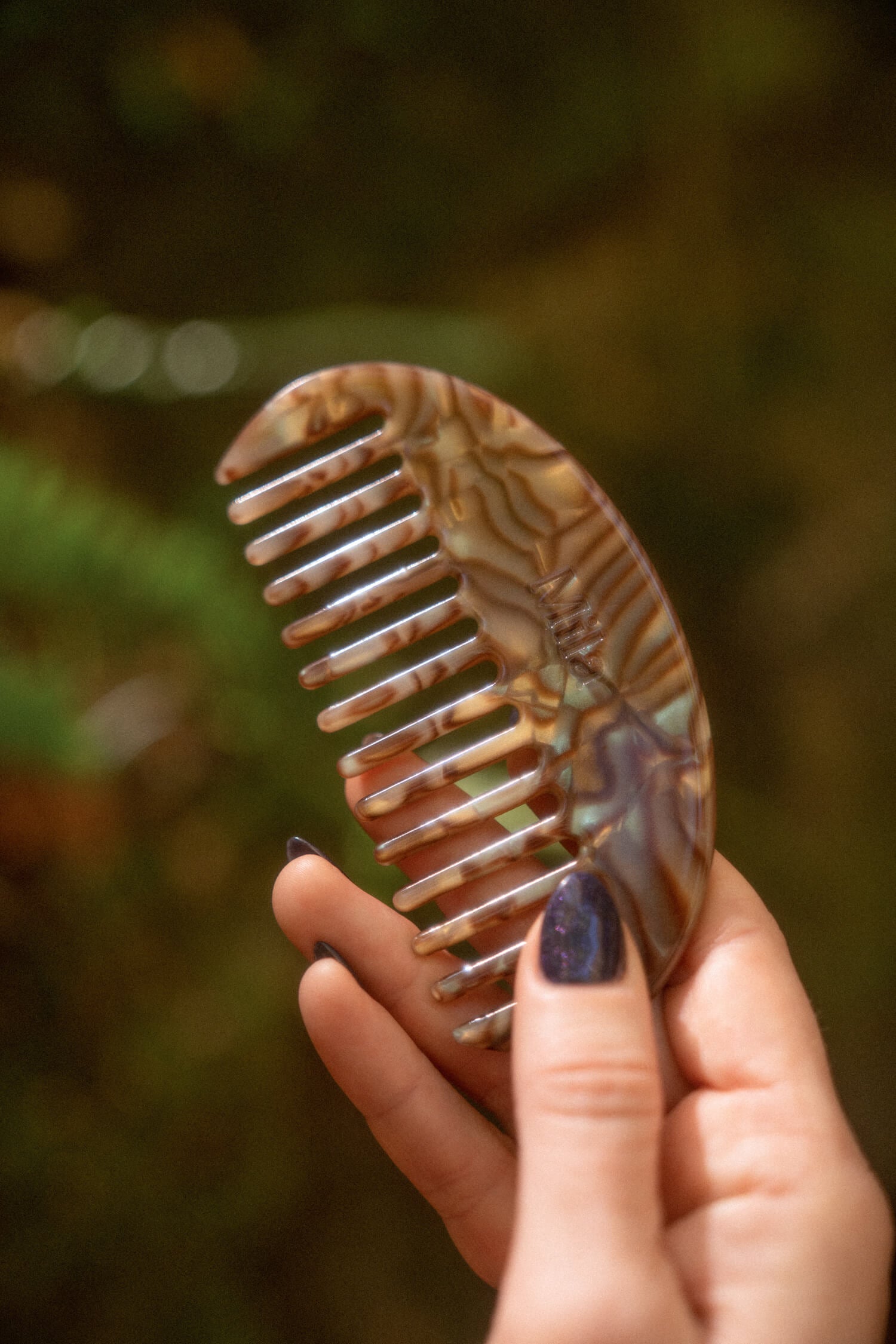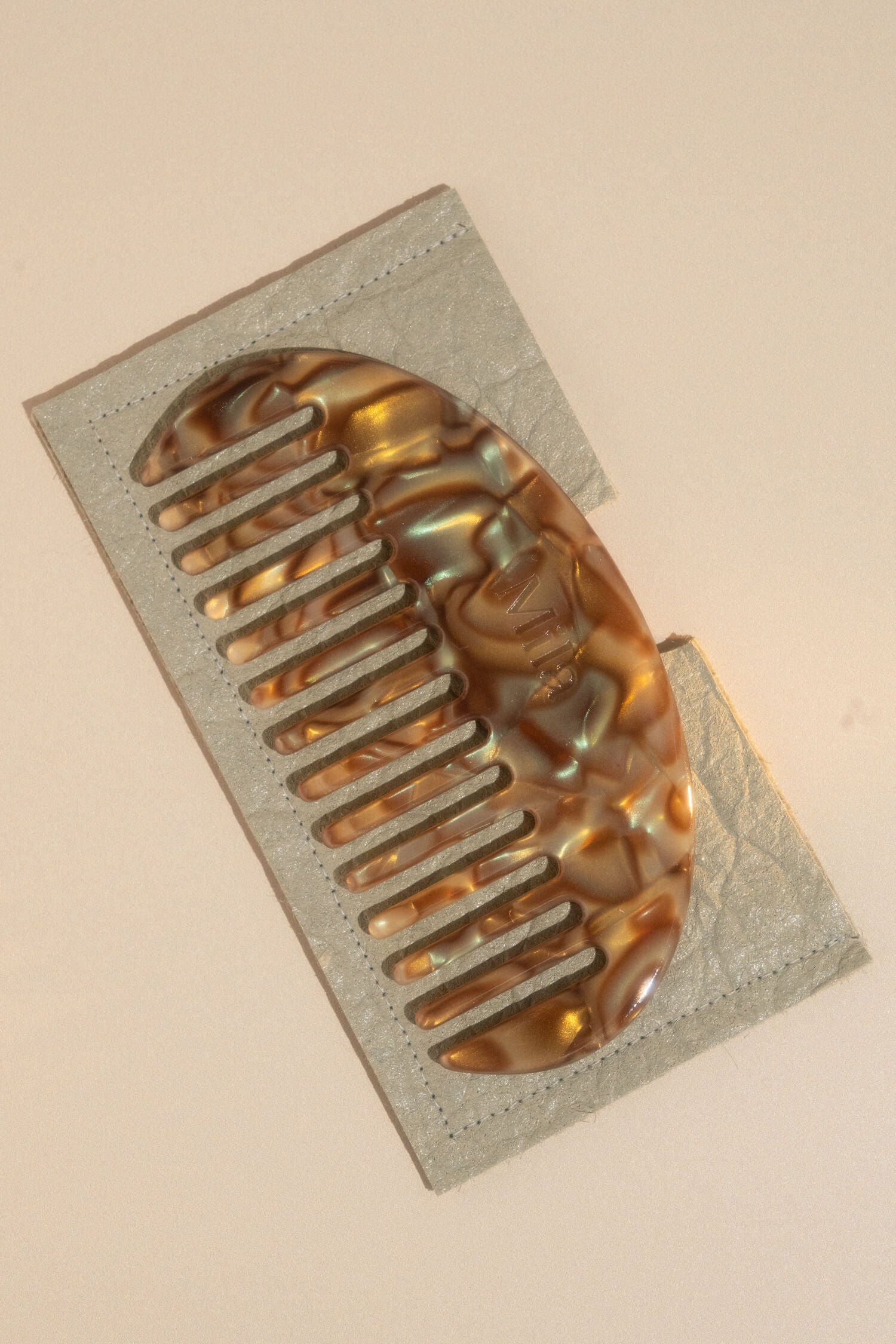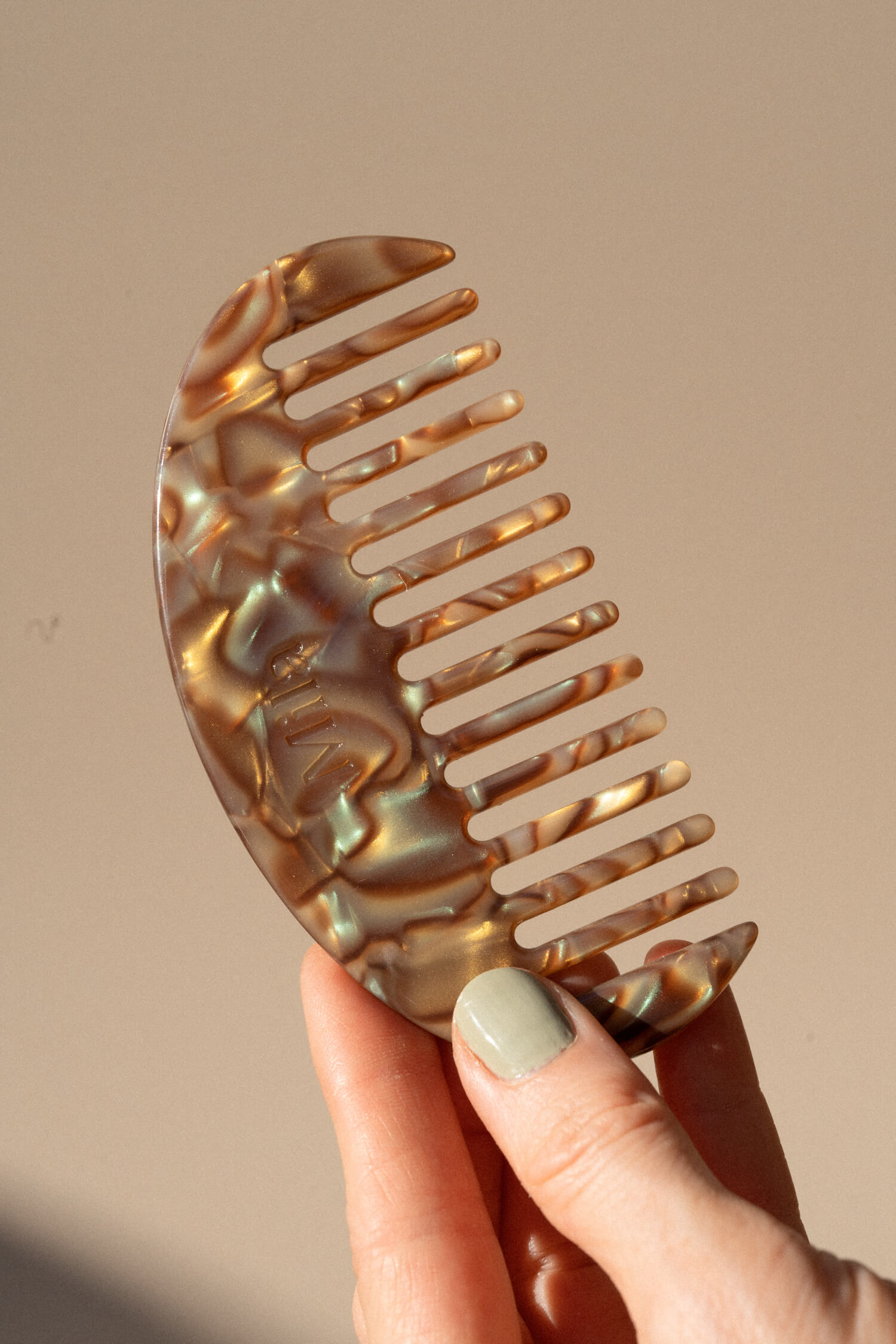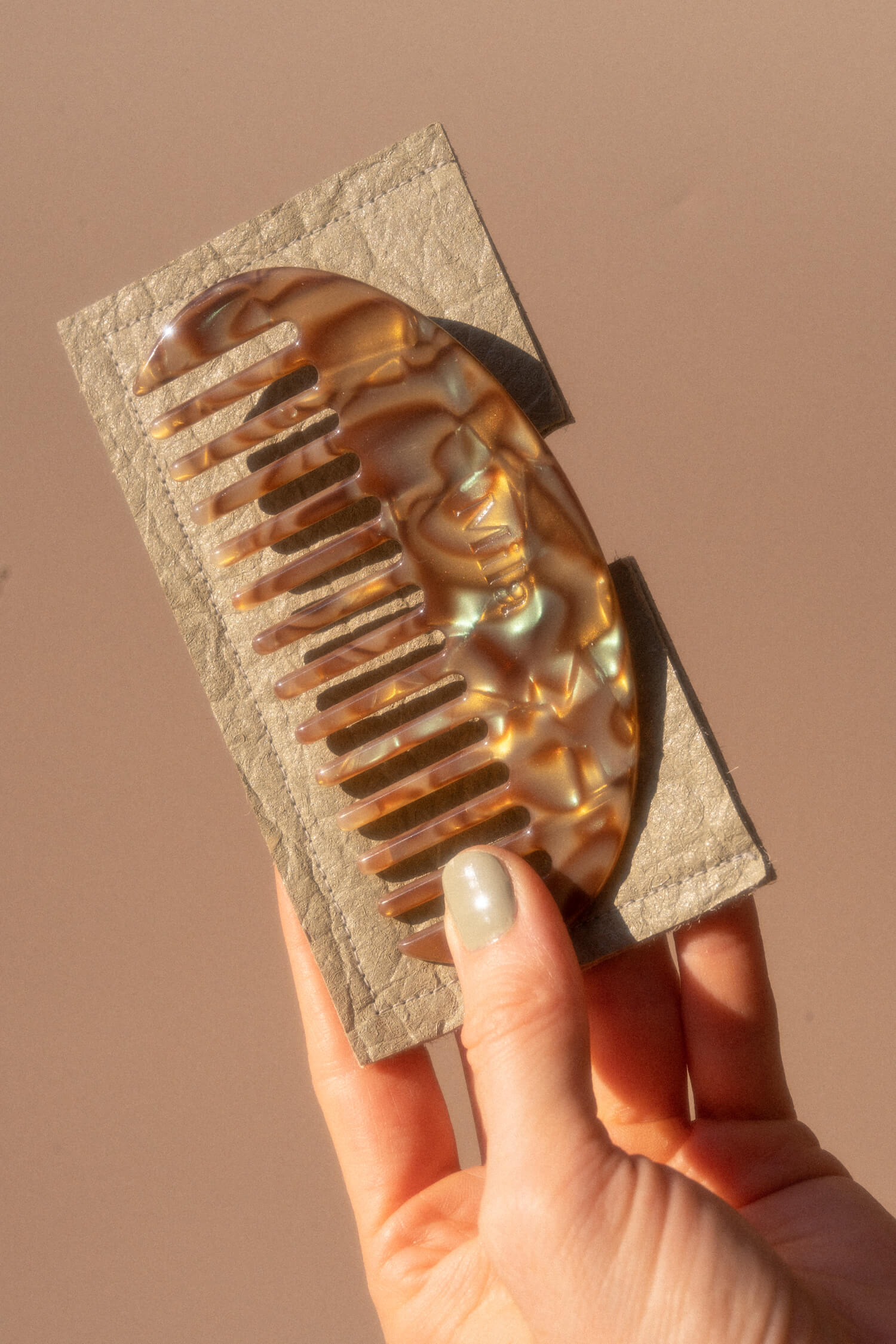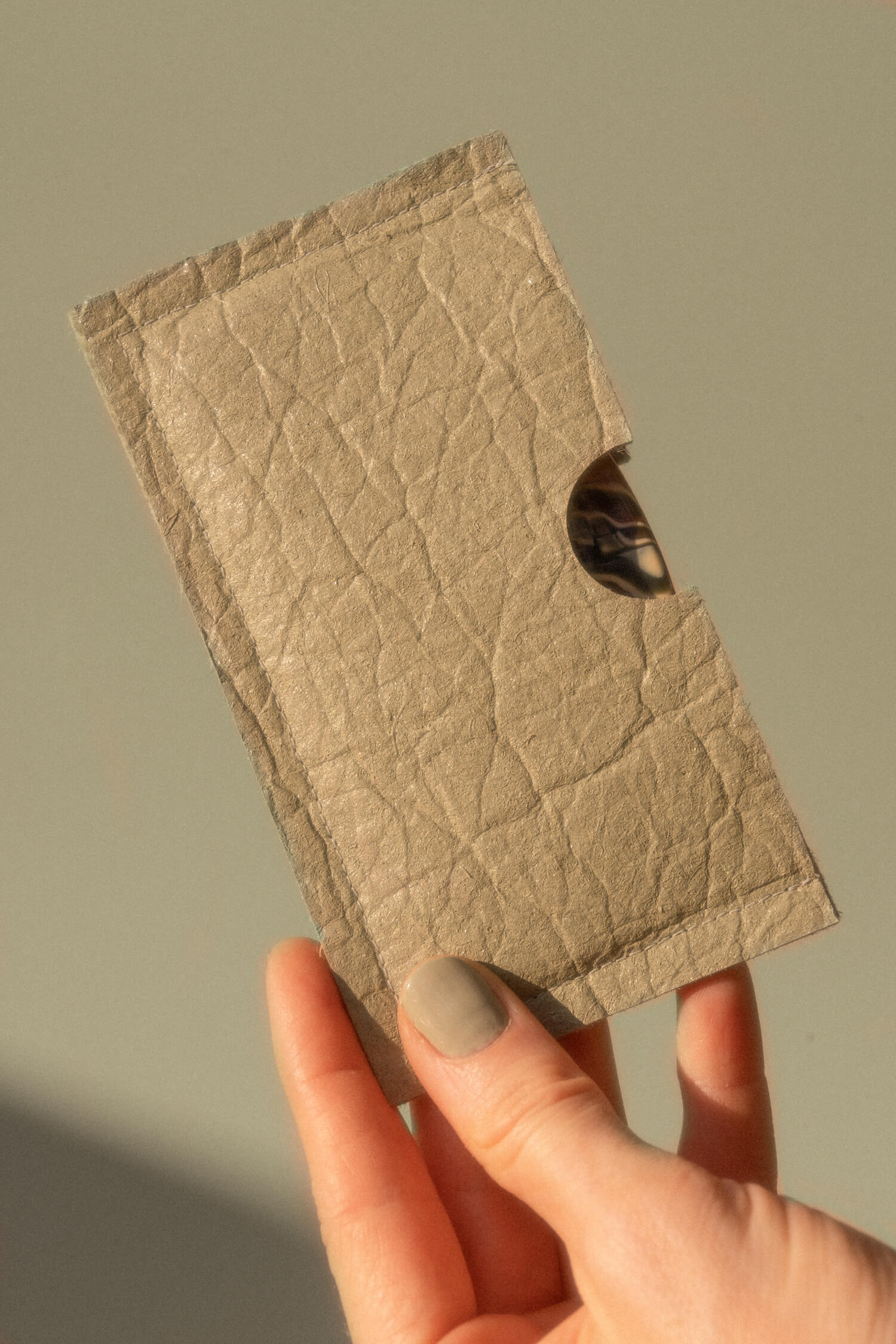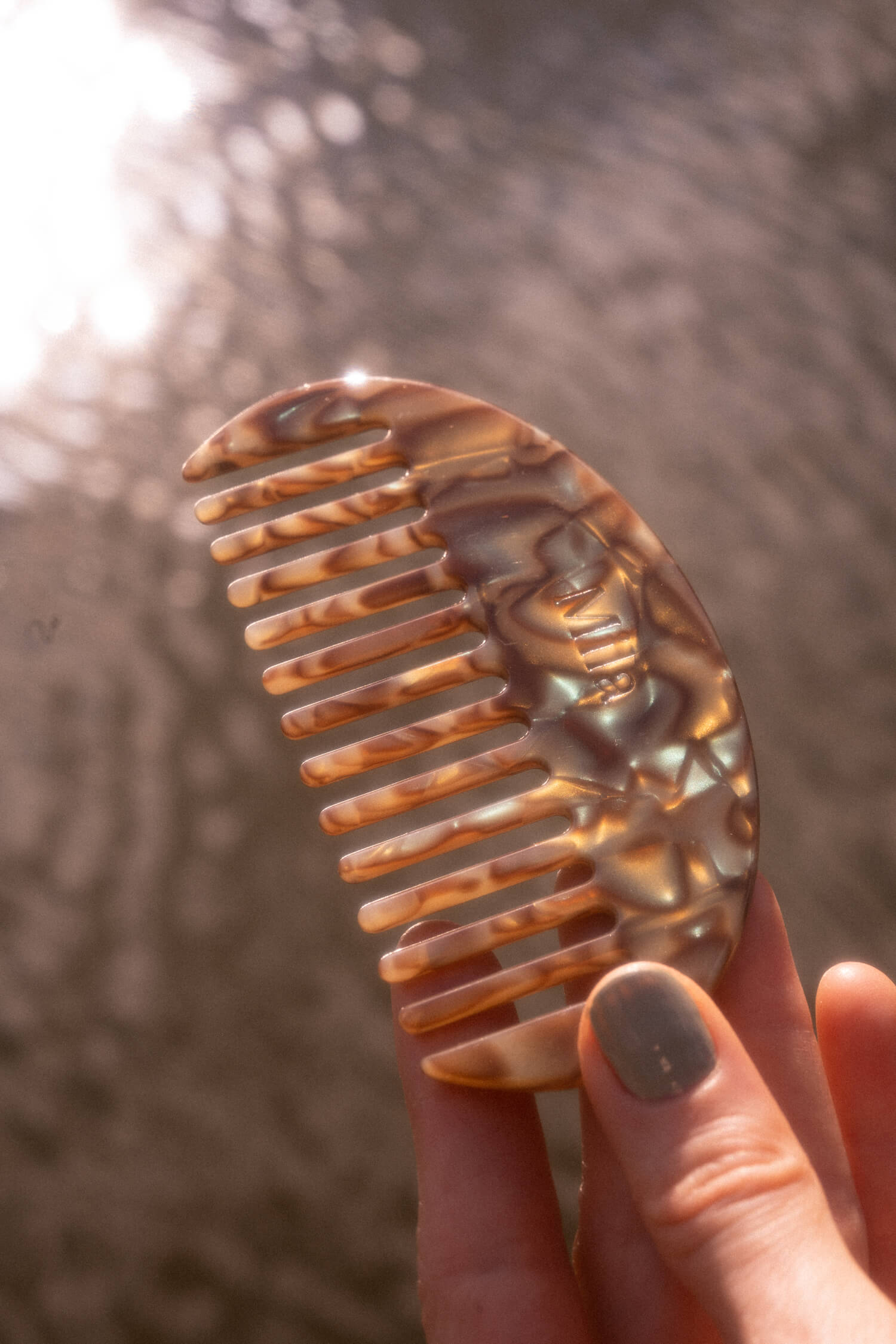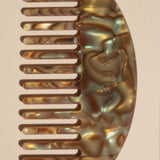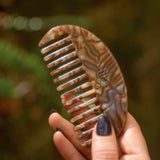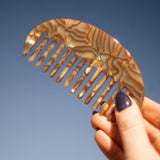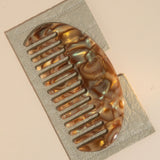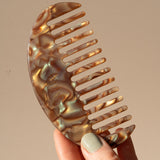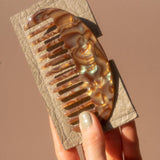 Description

Crafted from premium quality, polished, plant-based cellulose acetate.  This wide tooth comb blends beauty and functionality seamlessly.  It transforms what was once a chore into an indulgence of luxury.  




It's not just a grooming tool.  With its distinctive design, sculptural form and unique color way, it's an object you'll want to display.  



As you glide this comb through your tresses, you'll feel the difference.  The smooth, rounded teeth are designed to detangle without pulling or breaking hair.  It's like a gentle, stimulating massage for your scalp.  Whether you're distributing styling products, conditioner, or oil treatments, it ensures an even application, giving your hair that healthy, glossy sheen.



The process of creating these combs results in subtle variations in color and pattern, meaning no two combs are exactly alike.  Every time you pick up this comb, you're holding a one-of-a-kind treasure that's as unique and individualistic as you are. 
Details


It arrives nestled in a handmade protective case.  Crafted in-house from sage green, vegan leather made from pineapple leaf waste.


For all hair types
Dimensions: 4.6" by 2.3"
Material:


Comb: Cellulose Acetate

Case: Piñatex 

---
Orders ship from our lab within 1-3 business days
Transform grooming into a moment of mindful indulgence. Our elegant comb invites you to revel in the ritual, finding peace and tranquility in the simple act of combing your hair.
Shop Pay
Pay over time in 4 interest-free installments
Fast Shipping
We ship within 1-3 business days